Fully booked, check this space for future workshops.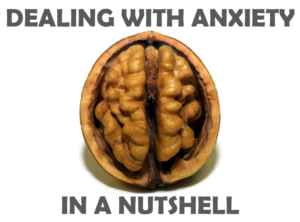 Sunday 20th September 2020
2pm – 4pm

Fee: £15 per person.

This is an occasion to learn about anxiety disorders, understand what anxiety is and discuss how to best manage it.

This online workshop, using Zoom, will show you various techniques, from basic breathing exercises to simple self-hypnosis techniques. You will have plenty of time to run through and experience the techniques. They are practical and easy to implement so you'll be able to apply them straight away. You will be able to use those techniques for yourself, or help someone else manage their anxiety with those quick tips and tricks.
The aim is to empower the anxiety sufferers to regain control over their thoughts and over their life. Think of this as an anxiety first-aid kit.
Important: This is not group therapy. You will not be expected to do or say anything. There will be time for questions and answers, and if all you want to do is listen and keep yourself to yourself, this is absolutely fine.
To book your place, you can use the button below, email info@folkestone-hypnotherapy.co.uk, call me on 01303684056 or contact me via my page Facebook.