Qualifications – Accreditations – Other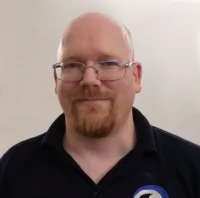 My name is Christophe Courtin. I am a hypnotherapist specialising in stress, anxiety and depression management, working face-to-face in the Folkestone and surrounding area, but also worldwide via online sessions.
Having suffered from anxiety disorders myself, I know from first-hand experience how horrible it can feel!
It is my goal to help as many people as possible, whether they are struggling with anxiety, hampered by phobias or dragged down by depression. I believe that change can happen rapidly, so you don't have to spend months after months in weekly therapy. Obviously, the full healing process itself might take a while to settle, and my aim is to help my clients move toward a solution that is appropriate to them.
Also, as an ex-smoker, I know all the excuses smokers use to justify their habit to themselves. I also know how easy it is to free yourself from it once you've had enough and use the right tools! I can help you be a non-smoker, free from judgement so you can regain your health, your life and your money.
I am an acknowledged supervisor, supporting hypnotherapists in their work with clients and their professional development.
I am also a second-dan black belt and instructor in Aikido. From this experience, I am keen to use hypnosis and visualisation in martial arts and other sports in order to improve focus and performance.
Qualifications:
Clinical Hypnotherapy Diploma (Advanced School of Clinical Hypnotherapy)
Professional Hypnotherapy Diploma (Jacquin Hypnosis Academy)
Kinetic Shift Practitioner (UK Hypnosis Academy)
Emotional Freedom Techniques (EFT) Practitioner (UK Hypnosis Academy)
Neo-Ericksonian Hypnosis Certification (Mike Mandel Hypnosis Academy)
NLP Master Practitioner (Academy of Modern Applied Psychology)
Hypnotherapy Supervision Certification (Yorkshire Hypnotherapy Training)
Accreditation:
Other
DBS Certificate number: 000940397810
Professional Liability and Malpractice Insurance: policy number ZUR-BBS/19/11/38 (devised & arranged by BALENS and underwritten by Zurich Insurance PLC)
---
For more information, just call +44 1303 684056 for a quick chat, or fill in the form below to book one at a time that suits you.
---