BEFORE YOUR APPOINTMENT:
Visit https://zoom.us/download 
Install the Zoom software on your computer or device:


"Zoom Client for Meetings" for your laptop or PC
"Zoom Mobile Apps" for your smartphone or tablet
AT YOUR APPOINTMENT TIME: 
Be settled into an environment where you will be undisturbed for the length of your appointment.
Click the personalized Zoom Link in your confirmation email.
If you are using a mobile device (laptop, smartphone, tablet):

make sure you have good wifi signal
make sure your device is plugged in and charging
make sure you can prop it somewhere stable and secure so you don't have to hold it during the session.
turn off notifications and put it on "silent"

Be sure to turn "on" your video and audio (see below)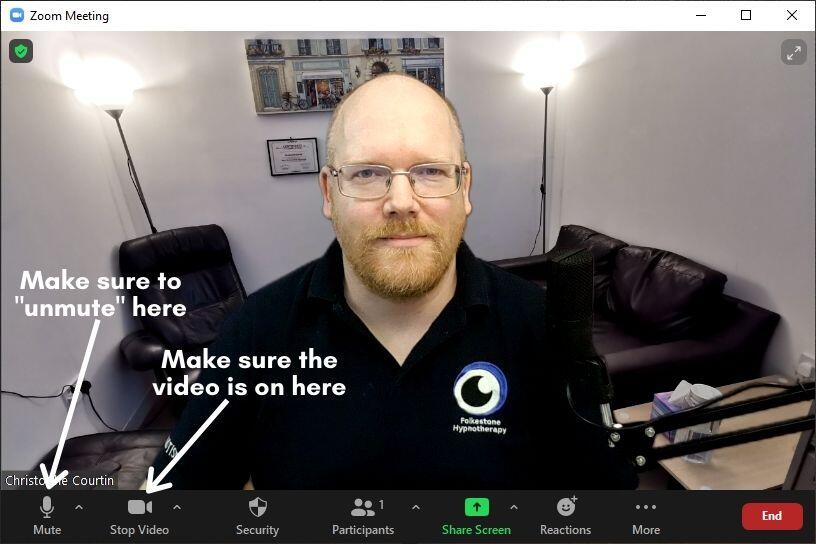 BEST PRACTICES
Use a desktop or laptop computer for online Zoom meetings:
For best audio/video connectivity, please join your online Zoom meeting room from a computer rather than a smartphone/mobile device.
Arrive Early:
Log in 5 minutes early to ensure everything is ready to go and you can connect to Zoom
Get Comfortable:
Chose a comfortable chair and environment. Avoid lying down as you might drift to sleep. 
Choose a Peaceful Environment:
You should be in a space where you can be undisturbed for the length of your appointment. I recommend shutting and locking the door, and having animals, children and partners wait outside the room. 
Backup method:
If we get disconnected or the Zoom call isn't working, we'll use your backup line which is usually your phone or Facebook Messenger. 
Create a Quiet Space:
If you're in a loud or noisy environment, or you are hard of hearing you may want to invest in a nice headset that includes headphones and a microphone. 
If you have any issues, you can email me info@folkestone-hypnotherapy.co.uk, or contact me via my Facebook page here: facebook.com/folkestone.hypnotherapy/